Easy Steps to LinkedIn Success
June 22, 2022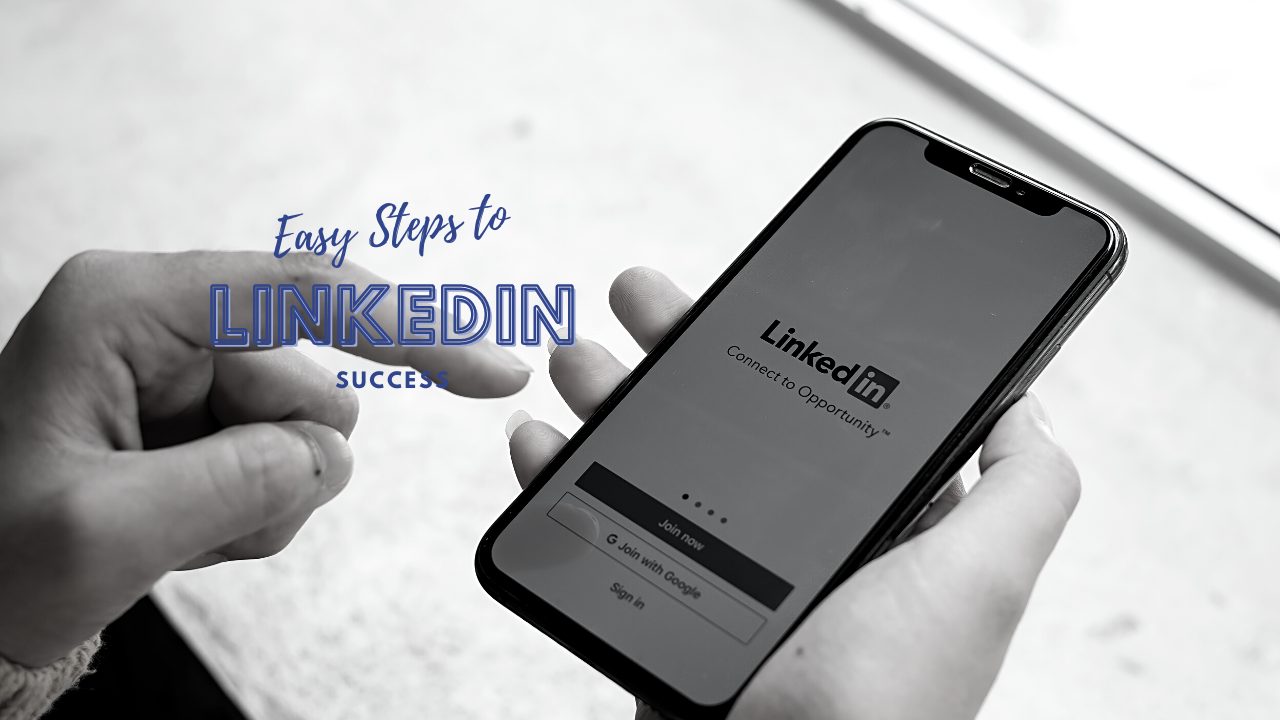 LinkedIn may be the black sheep of social media. It's not the sexiest platform. It's not the biggest network.
However, with over 55 million companies and 720 million users, it can be a powerful tool. Because it is the most active professional networking platform. And widely considered the most trustworthy of all the social media platforms. Essentially, if you're in the business of business and connecting with professionals, you must be on LinkedIn.
A LinkedIn profile for your business or practice can establish your brand as an industry thought leader. Other benefits may include: lead generation by catching the eye of decision-makers; recruitment if you're searching for employable talent; visibility as this is just one more place you can expose yourself to the public eye – potential patients or partners; and discoverability because having a LinkedIn presence is simply exercising best SEO practices.
Before jumping into creating a LinkedIn page, identify the foundation of what your page must highlight.
Your LinkedIn Page Should Answer These Questions
Who are you?
Where are you based?
What do you offer?
What are your values?
What is your brand voice?
How can people contact you to learn more?
Straight Forward Tips to Creating a Successful LinkedIn Page
Have a great profile image and banner. These are usually the first thing people that find your company page see. First impressions matter.
You need a compelling "About Us" section. Images are nice, but words can really connect. Here is a chance to leverage key words, while telling the story of your company.
Post to your page regularly. Show that you're providing insightful and useful information with your audience. Keep the page fresh with content. And the content can be of any kind – articles, images, video, documents, and anything else that can catch an eye.
Growing your audience – organically and with paid boosting. There are a multitude of ways to do this, which include: invite your community, target your posts, paid promotions, hashtagging, keep your employees involved and sharing, expose your page through other social media channels.
Finding other ways of weaving your company into the LinkedIn community. Some extra things to consider when trying to interact with your audience and others through the network could be:

Try doing 10 interactions per day – anything like commenting, liking and sharing.
Asking for action on your posts – using pools or other tools to create interaction amongst your posts, or just directly asking for people to comment on your posts.
Using @mentions to expand your visibility into the audience of others. A shameless, yet effective, way of plugging your page.

Host a variety of virtual events. Livestream events are an ideal way to build community amongst your audience and attract potential followers to your page. LinkedIn also makes event promotion easy with a diverse set of tools to execute a successful streaming event.
So yes, there may be other platforms that are considered more ideal for obtaining and engaging an audience, but any medical practice taking the proper approach can leverage the LinkedIn network to its benefit.