Engagement Hacks for Facebook
May 2, 2022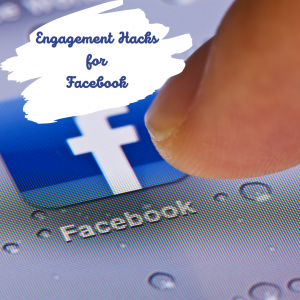 It's no secret that Facebook is the largest social media platform in the world, but what is not so clear is how to actually use Facebook to increase your engagement. Here are 10 "Facebook Algorithm Hacks" to increase your engagement and take your digital presence to the next level. Follow these instructions to see higher levels of engagement on your Facebook page.
First, what is Facebook engagement? Facebook engagement is an action someone takes on a post:
Likes
Comments
Clicks
Shares
Video Views
Facebook organizes content shown to its users based on certain criteria. These rules, or algorithms are a complex matter which can either increase the value of your content or push it into the dark. Now, here are 10 ways to improve Facebook engagement for your practice.
Boost your content. If you want to increase your engagement on Facebook, you should consider boosting your post. Let's face it – there are 2 billion people on Facebook and everyone is competing for the same five seconds of attention on the news feed. And, on that news feed, Facebook prioritizes posts with friends and family over business content, which means, that even if you have followers on your Facebook business page you still may not reach them. The reality is that Facebook is not hunting for content anymore, instead, it is the businesses that are hunting for attention.
Create engage-worthy content that provides value. Facebook prioritizes posts that spark conversations and meaningful interactions with people. So you need to post content that pertains to the interests and goals of your audience. If you want to engage them even if that does not directly promote your business. Because remember, you are competing for attention on Facebook first and foremost. Once, you have attention on a consistent basis you can start promoting to your audience to monetize it. But until then, you need to post content that grabs people's attention. It would help if you had a hook that piques people's interest. You need an authentic and relevant message, and you need eye-catching images or videos that make people stop scrolling.
Get people talking and creating genuine conversation and asking questions. The trick here is that you also want to be relevant to your audience and business. Getting people talking is the key, but keeping them talking takes it further. Evergreen content is defined as content that remains relevant to your audience for days, weeks, months, or indefinitely.
Interact with your audience. No one likes sending someone a text message and being left on "read." The same can be said for Facebook comments. You don't want to leave the people engaging with your practice hanging. Get in the game, interact with the people engaging with you, and build authentic relationships with your audience.
Do not use links in the description of your posts. Facebook does not like its users to leave the platform. Thus, when the Facebook algorithm even "smells" a hint of any link, it stops showing it to the users.
Invite users to follow your page or join your group. Personal invitations are an effective Facebook marketing tactic because you deal with people who have already engaged with one of your posts. If you already have an email list, you can invite people to your Facebook group by emailing them. You can even include personal notes to your recipients. Another method of personal invitation is to locate posts that have engagement. Check out all of the people who engaged with the center and then personally invite them to become a fan of your page or join your group.
Avoid fishing for engagement. Facebook hates posts that ask for engagement attention, like posts that start with 'comment below' or 'share this,'' simply because you want engagement attention on your post. Those tricks used to work but now are frowned upon after news feeds exploded with these messages.
Post more often.  Make sure that you are posting frequently and consistently. But, also make sure you are posting valuable content.
Post native content. Native content is content created solely for the platform it is used on – in this case, Facebook. For example, if you have video content, you should upload your video directly to Facebook.
Use video. As previously mentioned, Facebook wants to keep people on its platform as long as possible. Videos perform better than any other type of media content on Facebook in terms of engagement, even if you use animation or stock video clips to support your message.