CLIENT TESTIMONIALS
Over the years, we've gotten some great positive feedback from our satisfied clients.
Jason D. Engel, M.D., Urologic Surgeon
 I have worked with CJ extensively over the years, and I could not recommend him more enthusiastically. Working with CJ is not like working with anyone else. He really gets to know you, and more importantly really gets to know what you do.  He is highly intelligent and very experienced such that talking and working with CJ is like working with a peer. Unlike anyone else I have ever seen, I never felt like I had to explain things more than once.  He seems truly interested and fascinated by what you are teaching him, and it makes you want to teach him more. Furthermore, his work usually reveals evidence that he has gone on to research what I wrote about independently to further his understanding.  In short, CJ is a true partner that is a dream to work with.
Once my site was created, this is perhaps where CJ shines even more.  His understanding of web optimization is second to none, and it was only a matter of time before my page was within the top three hits, and usually number one, in nearly every category.  I feel he takes it as a personal challenge to get to number one. His efforts have clearly driven people towards me in exactly the way I had hoped.
But finally, CJ is a great person.  He is caring, polite, kind, humble, a family man, and just really smart.  I personally find working on my website a chore, but he makes it so easy for me I truly feel that I could not have produced my site, which I believe to be an excellent one, without him as my partner.  I know he takes personal pride in my site and his work in general, and this truly shines through.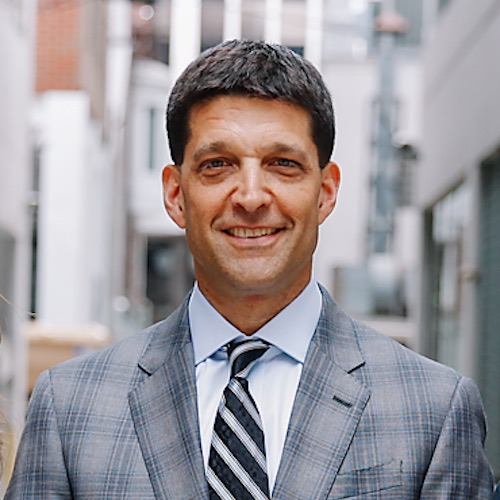 Dr. Paul Enochs, WakeMed Bariatric Specialists of NC
After nearly two decades in the field of Bariatric surgery, I have realized our website and the online traffic and patient flow it generates is the lifeblood of our practice.  We have always been pleased with the product produced by CJ and Fortris Corp and when we first used Fortris to build and optimize our website in the early years of our practice, it helped to lay the foundation as our primary patient referral source and outreach tool. 
The majority of our patients that have come to our practice over the years have come as a result of our web presence, and have commented how comprehensive and patient friendly our website is.  Over the years, Fortris has made it easy to update and keep relevant our website while continuing to optimize its presence, and in doing so is one of the main reasons we have been able to maintain our position as leaders in our field.
Paul E. Enochs MD, FACS, FASMBS
President – ASMBS Foundation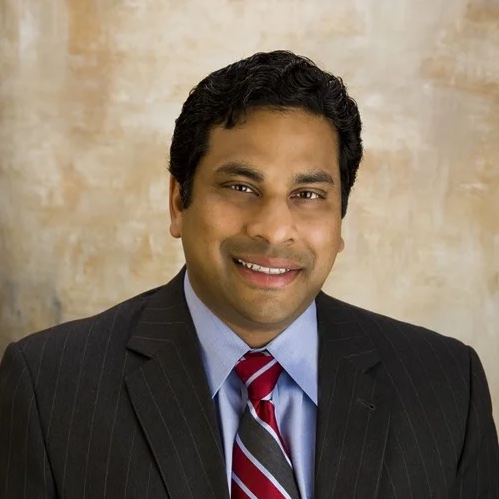 Bariatric Specialists of North Carolina, Cary, NC
We, at Bariatric Specialists of North Carolina, would like to commend CJ and Fortris Corportation on a superb job with the creation of our website and logo. Their work is absolutely phenomenal, and we are extremely pleased. It started with a simple phone call, and within days they had already created a logo for the website. Our entire site was completed within no time! Their work is brilliant, and I loved the layout, the colors, the clarity, and his suggestions for our site.
No matter what time of day or night it was, he was always available to answer any and all questions. He went above and beyond all of my expectations, that's for sure. Our office still cannot stop talking about how gorgeous the site looks and how beautiful our logo is. I highly recommend Fortris Corp. I promise you will be more than satisfied!"
Dr. Moises Jacobs, Gastric Sleeve Center, Miami, FL
It's a real pleasure dealing with your team. Prompt, professional, knowledgeable. Always with a smile. The quality of your work and end product is excellent. What more is there to say. Simply the best. Thank you. 
Dr. Peter Mofrad, Washington Heart Rhythm Associates, Washington, D.C.
I have to say I have been nothing but 100% impressed by the quality of work and professionalism of Fortris. They have single-handedly revamped my practice with an overwhelming web presence with my new website. It is by far the best business decision I have made since I opened my practice. My patients love the new website, the content, and the ability to learn about their cardiovascular disease process with ease of a click. Thank you.
Peachtree Surgical & Bariatrics, Atlanta, GA
Thanks to the services of Fortris Corp, our website traffic increased almost 7 fold in 1 year! Additionally, our website design is constantly changing, attracting new patients to visit our site. Fortris is managing our social media sites to assist in keeping our patients informed. Working with Fortris has made a tremendous difference with increasing awareness of our program to new and existing patients.
Huntington Heart Center, Long Island, NY
The Huntington Heart Center, decided to upgrade our website last year. You came highly recommended and certainly did not disappoint! We called and e-mailed you so many times with questions and changes to be made and in all our dealings with you, you were patient, made good suggestions, and executed all that we asked for in a pleasant and professional manner.
For any business looking to work with a reliable, conscientious, competent web site creator, I would have no hesitation to give you and your team the highest of recommendations. Thank you for making yourself available to us as needed and for always dealing with us with kindness and patience.
Merritt & Associates Equine Hospital, Wauconda, IL
Fortris helped us brand our business. With their innovative design and compelling implementation, our business really stands out from the crowd. The collaborative relationship that we have with Fortris has proved to be very productive in bringing our business the extra polish that we wanted. Our website and brochure are beautifully designed and we have had many positive comments from others in our industry as well as from our clients.
Kathlyn Maguire, Empowerment Through Hearing, Chicago, IL
On behalf of all of us at Empowerment Through Hearing, please accept my deepest thanks for the excellent work you have done for us. It's a pleasure to know that we can always count on your correctness, thoroughness and quick turn-around time.
As a national non-profit, we are also grateful for your creative ability in the area of building our Web sites. Your expert advice has proved invaluable as we seek ways to best showcase our important message. We happily look forward to a continued association with all of you.