MASJax, Jacksonville, FL

Fortris and MASJAX, one of the most experienced Jacksonville bariatric surgery, colorectal and general surgical practices in Northeastern Florida, worked together to build a comprehensive custom website with mobile capability and an easy-to-use content management system. Further, Fortris works with each of the four surgeons to create interesting visual content (photographic and videographic) to keep patients engaged.
Fortris has worked with Dr. Webb since 2009, when he was a part of North Florida Surgeons. We are excited to now work with Drs. Husain Abbas and Alex Crean as well.
---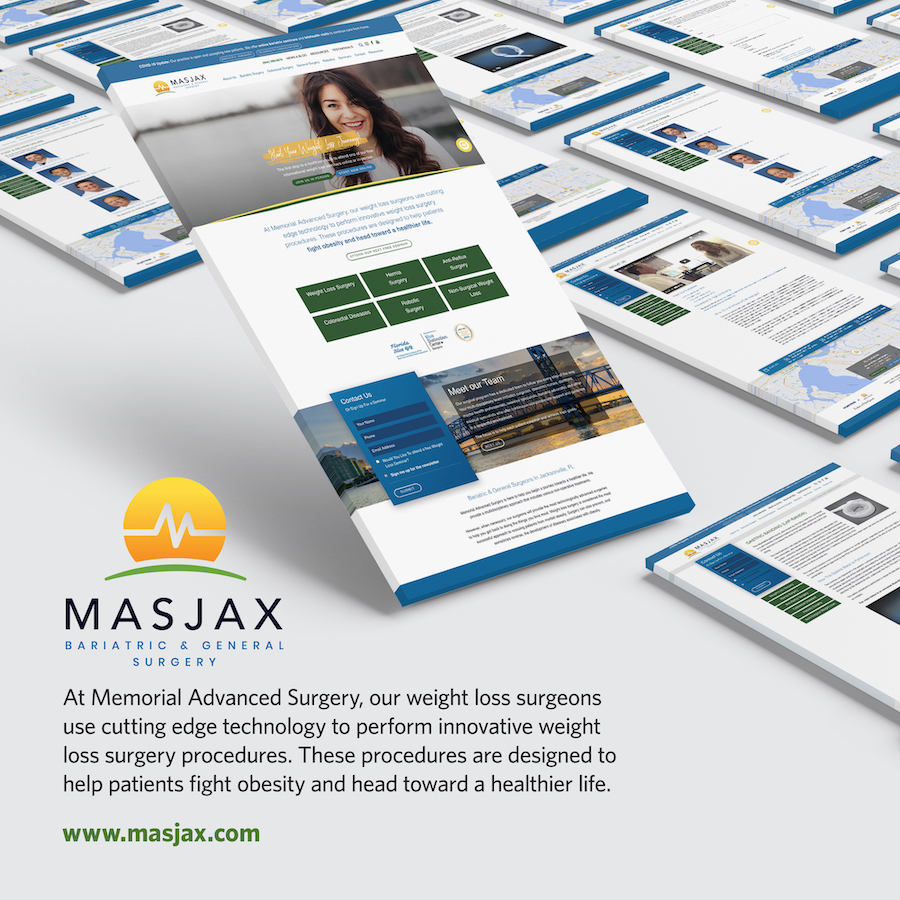 Industry: Bariatric & General Surgery
Services Provided:
Website Design
Content Management
Print Design
Local Search
Photography
SEO
Social Media
Video Production
Visit Website >